"L'orgue, c'est mon orchestre"
Rik Melissant (1999) studied organ with Paul Kieviet (Middelharnis, Netherlands) from the age of 12 until the summer of 2018. 
Sinds september 2018 studeerde hij hoofdvak orgel en bijvak piano aan het Rotterdams Conservatorium (Codarts) met als hoofdvakdocenten Ben van Oosten, Bas de Vroome, Zuzana Ferjencikova, Christian Schmitt en Aart Bergwerff. Improvisatie volgde hij bij Hayo Boerema en zijn inmiddels afgeronde bijvak piano volgde hij bij Martin Lekkerkerk en Sara Gutiérrez Redondo. Rik behaalde zijn Bachelor-eindexamen summa cum laude met een 9,5 (juni 2022).
Rik volgde verschillende masterclasses bij o.a. Reitze Smits, Michel Bouvard en Olivier Latry. Daarnaast won hij vijf eerste prijzen op o.a. internationale orgelconcoursen. Waaronder de 1e prijs op het Internationale César Franck Concours in de Kathedrale Basiliek St. Bavo te Haarlem (2022).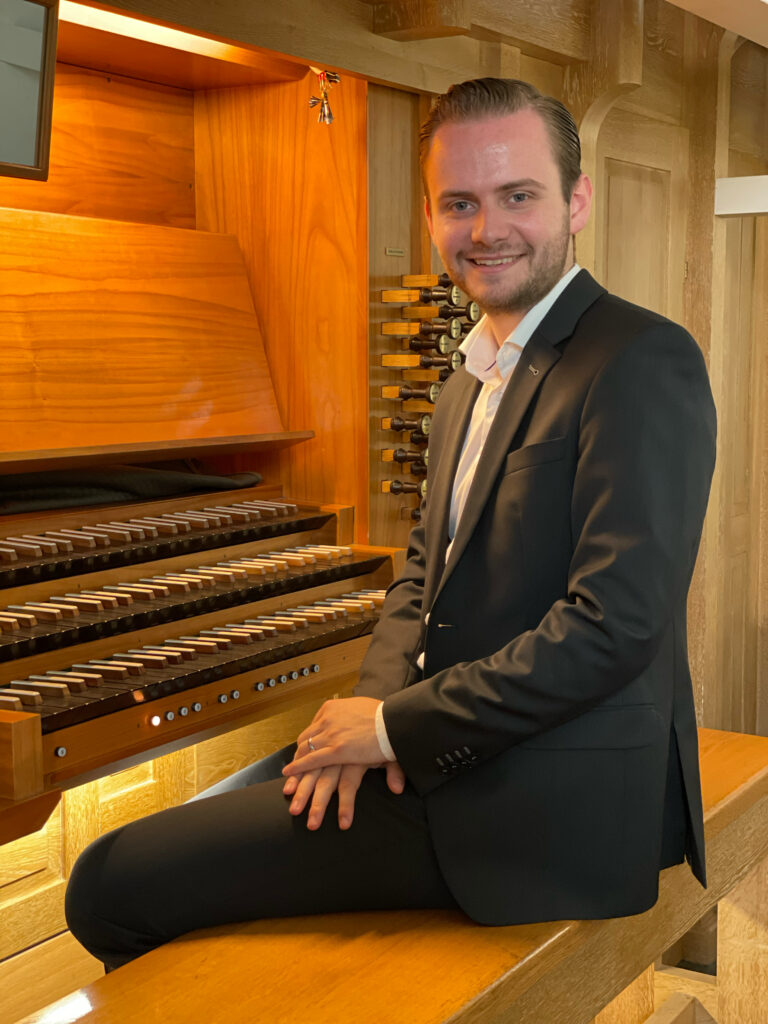 Do you have questions, comments, or suggestions for Rik? Feel free to use one of the options below, or click the button 'contactpage'.